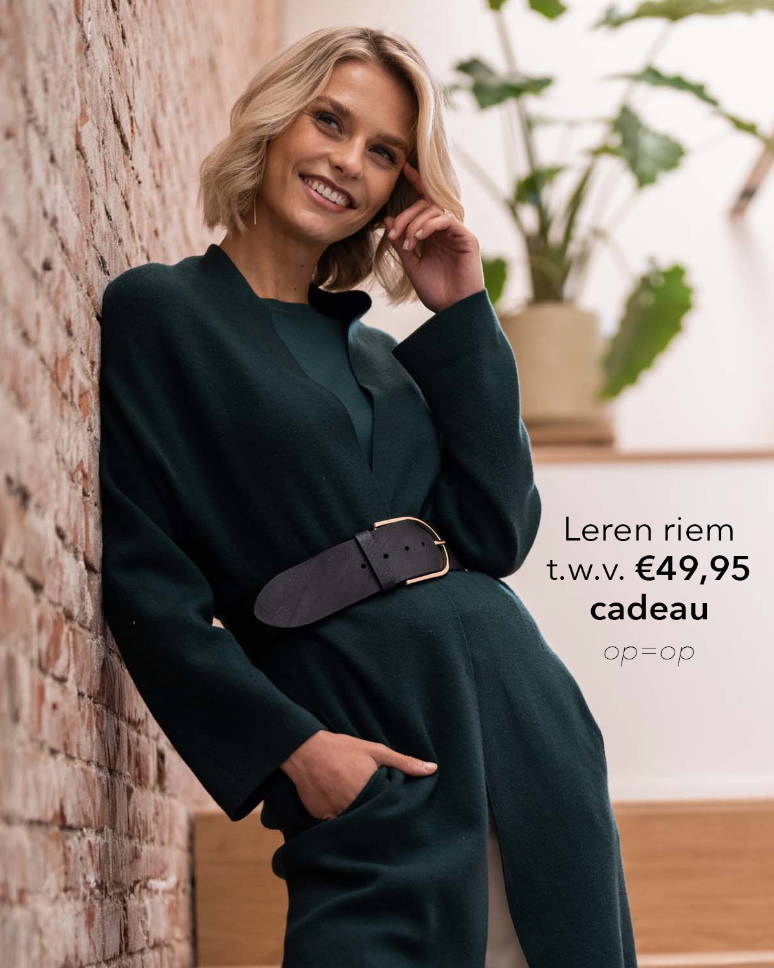 Terug in het modebeeld van eigenlijk-nooit-weggeweest: de brede riem. Die van ons heet LA BELLE en daaa's geen toeval. Deze knappe riem is 6 cm breed, gemaakt van 100% leer en voorzien van een ranke goudkleurige gesp. Dit type riem draag je bij voorkeur over een losvallende jurk zoals bijvoorbeeld onze La Moye. Of gewoon over je vest.
En laten we nou net deze mooie riem weggeven!
 Je krijgt van 29 t/m 31 oktober bij besteding van €99,- of meer aan de PLEIN PUBLIQUE collectie deze riem t.w.v. €49,95 CADEAU.
De Code voor deze actie is: LAVIEESTBELLE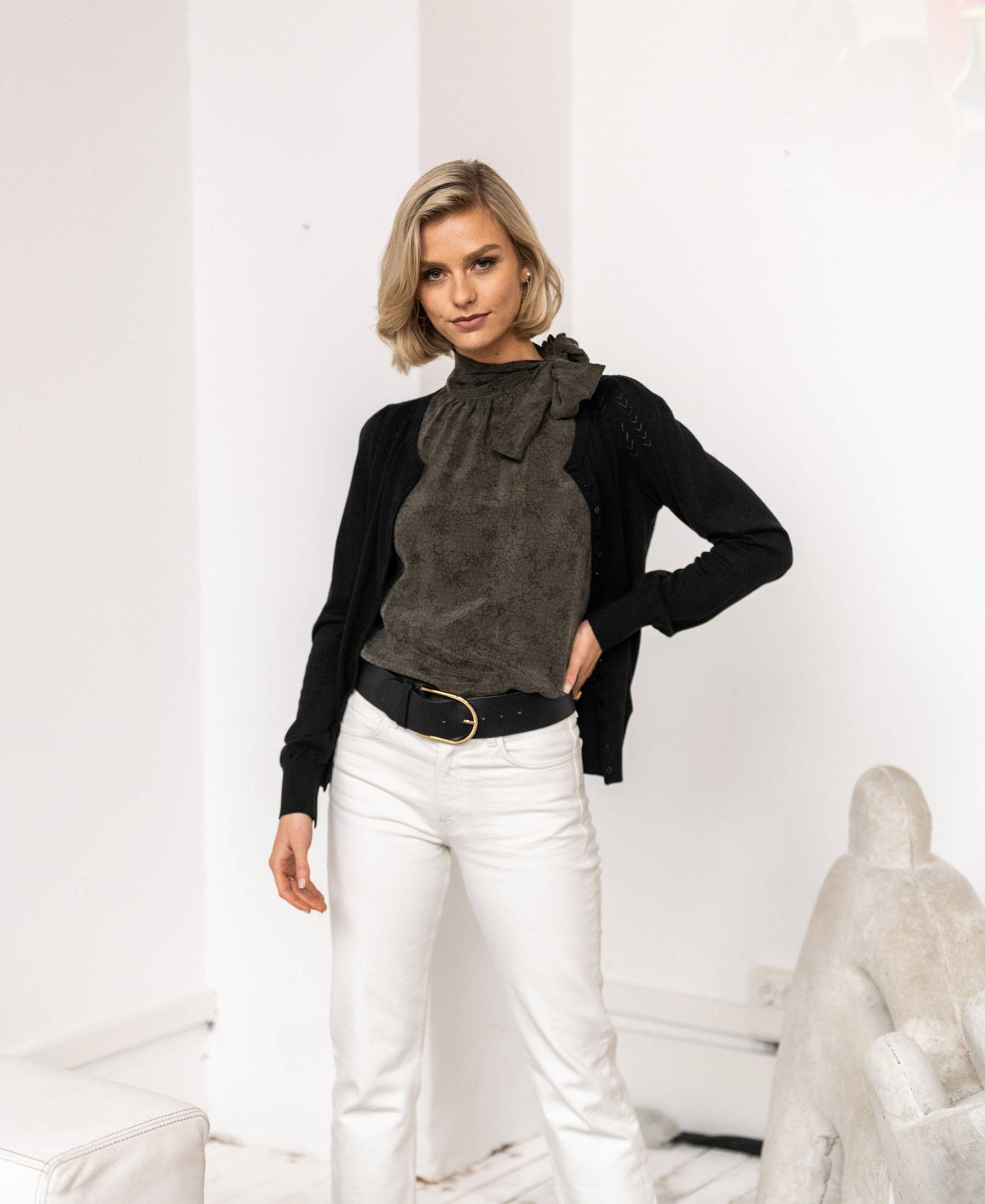 > Plaats de riem LA BELLE in je goede maat in je winkelmandje,
> Shop daarna je favoriete artikel(en) voor minimaal €99.
> Gebruik de vouchercode LAVIEESTBELLE in de check-out. Er wordt dan €49,95 van je bestelling afgetrokken.

* LET OP: Je moet dus éérst het de riem LA BELLE in je eigen maat toevoegen aan je winkelmand, anders werkt de code niet.
• Geldig 29 t/m 31 oktober 2021
• Je ontvangt de riem bij besteding van €99 of meer in onze webshop als je de code LAVIEESTBELLE gebruikt.
• Zolang de voorraad strekt & niet inwisselbaar voor geld.
• Niet geldig i.c.m. andere promotie's / sale items of eerdere aankopen.
• Heb je de riem ontvangen en retourneer je de PLEIN PUBLIQUE items waardoor je bestelling onder de €99 komt? Dan vervalt ook het recht op de riem en moet deze meegestuurd worden met de te retourneren items.
• Let op: We sturen geen riemen na, dus vergeet je code niet.
• Voor de rest? Start shopping!