Verfrissende Kledingspray CADEAU
Het is Dutch Design Week bij PLEIN PUBLIQUE en dat vinden we leuk. Want er is toch niets leukers dan Nederlands design in het zonnetje te zetten? En laten wij nou volledig Nederlands zijn. Tijd voor een mooie give-away.

We doen deze toffe actie tegelijkertijd én samen met het Nederlandse Perfectly Basics.

Dutch + Dutch = double Dutch 😀!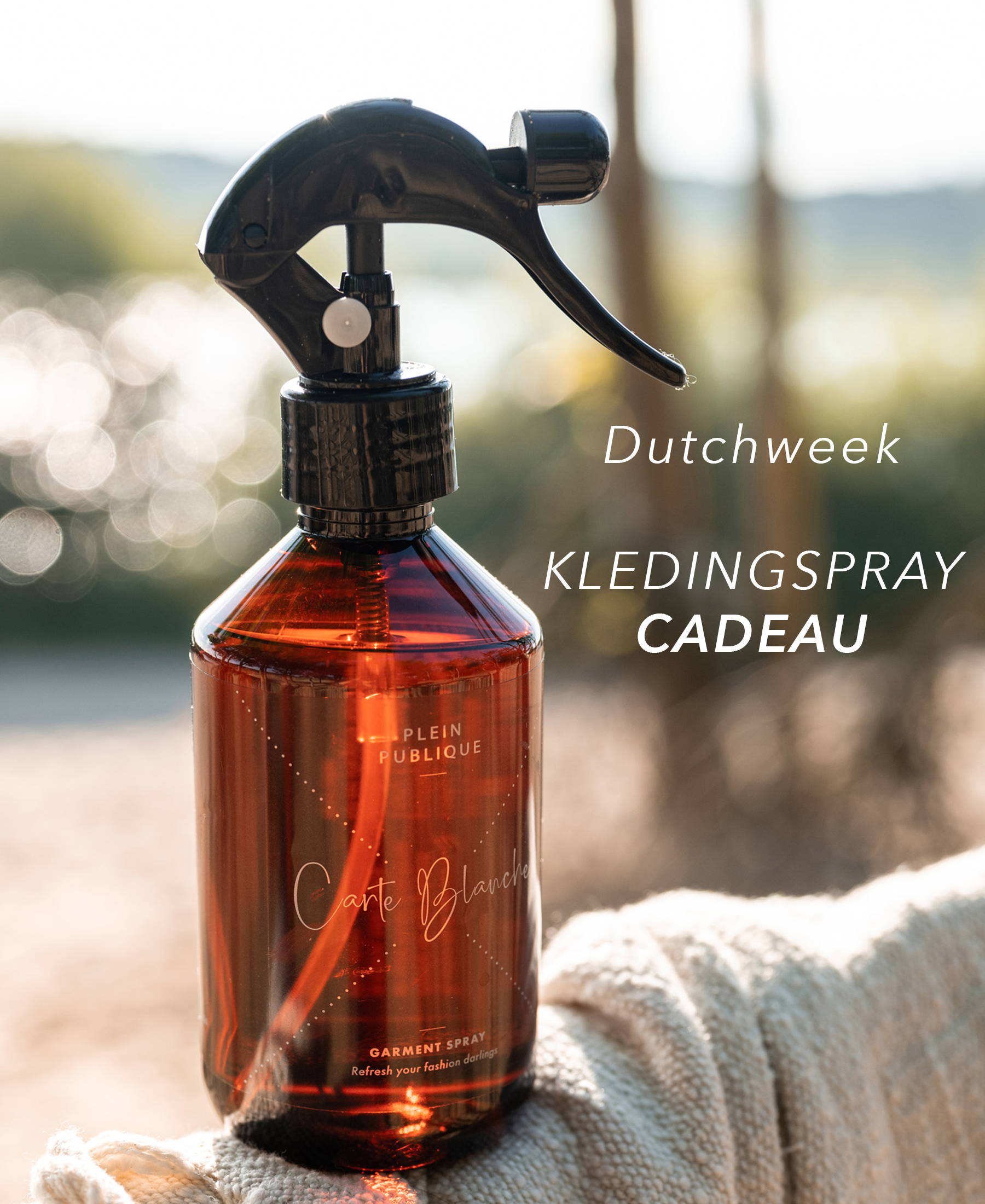 Vertellen je kleren je - letterlijk – in geuren en kleuren dat het tijd is voor een opfrisbeurt? C'est la vie, als je maar lol had bij wat je dan ook uitspookte :)
Deze heerlijk geurende kledingspray maakt je dierbare spullen weer fris.
 Je krijgt van 21 t/m 27 maart bij besteding van €59,95 of meer aan de PLEIN PUBLIQUE collectie deze kledingspray t.w.v. €16,95 CADEAU.
De Code voor deze actie is: DUTCHDESIGN22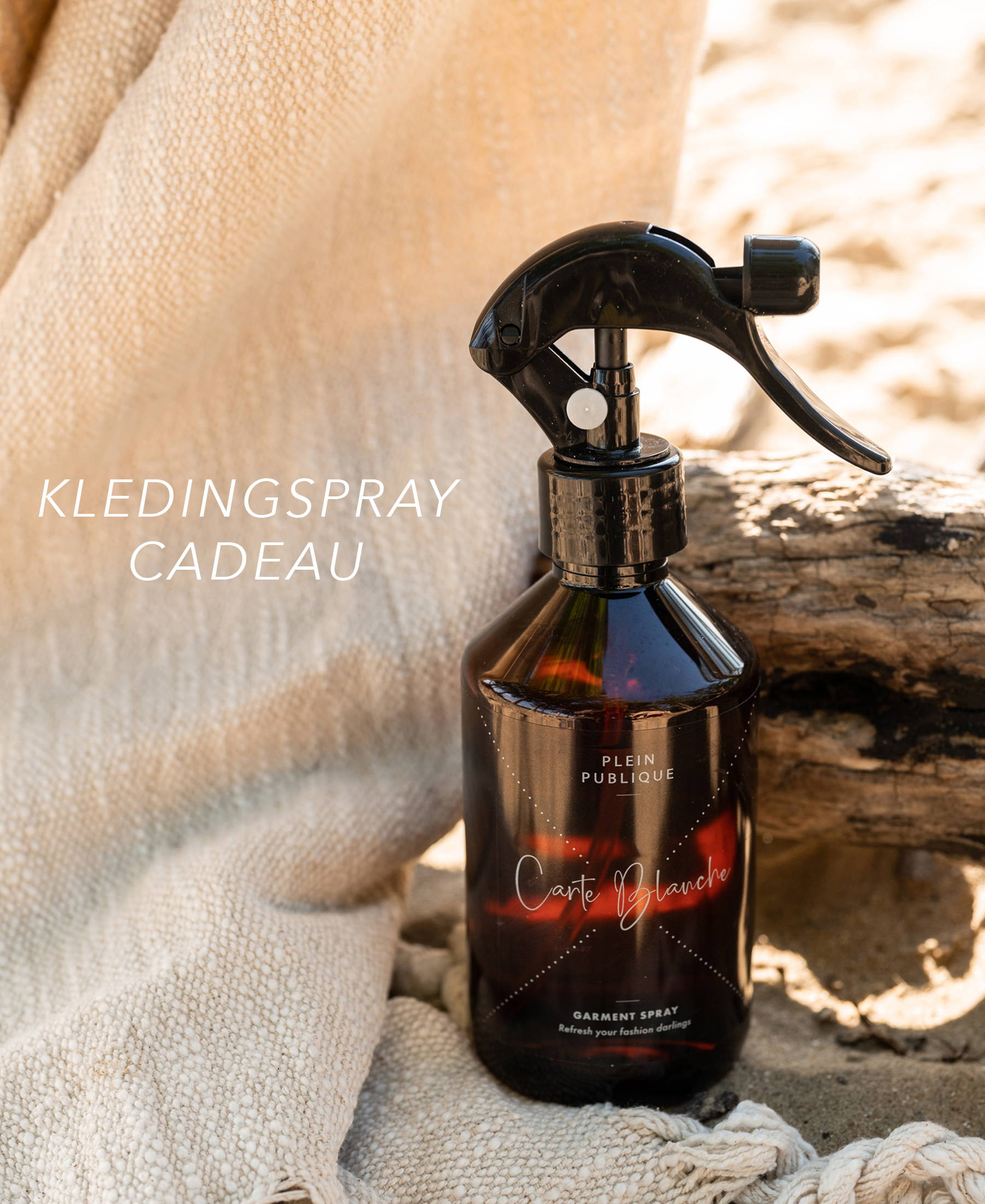 > Plaats eerst kledingspray CARTE BLANCHE in je winkelmandje,

> Shop daarna je favoriete artikel(en) t.w.v. min. € 59,95

> Gebruik dan de code DUTCHDESIGN22 in de check-out. Er wordt dan € 16,95 van je bestelling afgetrokken.

* LET OP: Je moet dus eerst spray CARTE BLANCHE toevoegen aan je winkelmand, anders werkt de code niet.
De kleine lettertjes
De actie loopt van maandagavond 21 maart 8:00 uur tot en met zondag 27 maart 2022 23:59 uur
Je ontvangt de kledingspray bij een minimale besteding van € 59,95.
Zolang de voorraad strekt & 1 spray per klant.
Mocht je een item niet mooi vinden en het willen retourneren, waarmee de totaal bestelling onder de € 59,95 komt, dan moet de spray mee retour. Wil je de spray houden, dan rekenen we daarvoor de verkoopprijs van € 16,95 voor en eventuele verzendkosten.
Alleen geldig met code DUTCHDESIGN22
Niet inwisselbaar voor geld en niet geldig in combinatie met andere vouchercodes / acties of eerdere aankopen.
We verzenden geen de kledingspray niet na, dus vergeet de code niet te gebruiken.