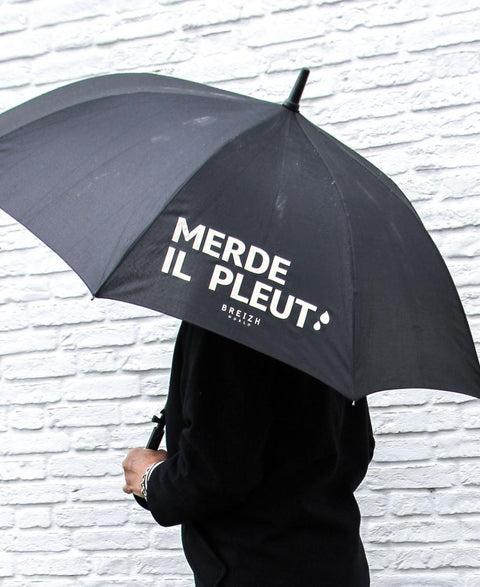 Is it raining yet? Merde...
Is it raining yet? Merde …
Nobody likes it when it rains, but luckily you can now walk the streets in style and with humor.
A nice quality umbrella with the text 'Merde, il pleut' or loosely translated from the French: 'Shit, it's raining'. An umbrella that tells you what it says on the tin. And then you no longer have to tell people how you feel.
Is it raining yet?
The umbrella is completely in stylish black with a cream-colored print. Folds open quickly and costs € 19.95 excluding shipping costs. Conquer the rain and shop your umbrella HERE.